PACIFIC HIGHWAY
Section: South Grafton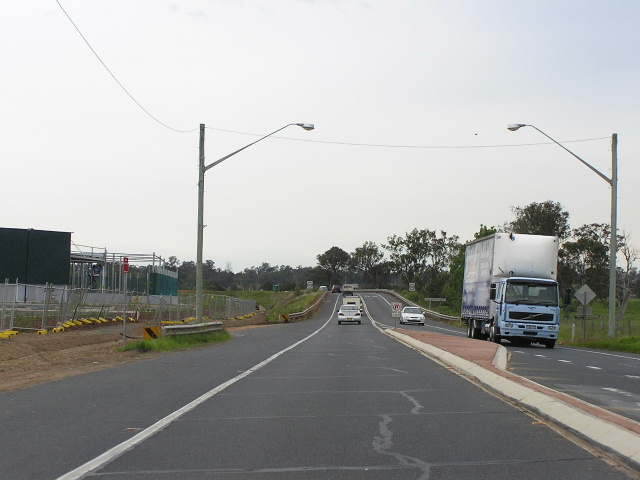 Looking north to Alipou Creek in South Grafton. Nov 2005.
This flood-prone 4km section of the Pacific Highway covers the length of the highway west of Alipou Creek. The Pacific Hwy itself does not go into Grafton, which is located on the northern side of the Clarence River , instead connecting with the Gwydir Highway and Summerland Way at South Grafton .
As part of the construction of the Wells Crossing-Iluka Upgrade project, which is currently in the early planning phases, South Grafton will be bypassed by some distance. This will eliminate the flooding problems from the highway in this area. A decision on the preferred route is expected in December 2005.
| | |
| --- | --- |
| | Looking north into South Grafton. Nov 2005. |
| | Distance heading south from South Grafton. Nov 2005. |
| | Northbound AD sign for the junction with Gwydir Highway. Nov 2005. |
| | National Route 1 signage from the Gwydir Hwy/Summerland Way/Bent St intersection. Nov 2005. |
| | ID sign at the Pacific Hwy/Gwydir Hwy junction. Nov 2005. |
| | Distance sign heading north from South Grafton. Nov 2005. |
| | Unusual occurrence on Pacific Hwy - no 24hour petrol for 125km to Ballina. Nov 2005. |